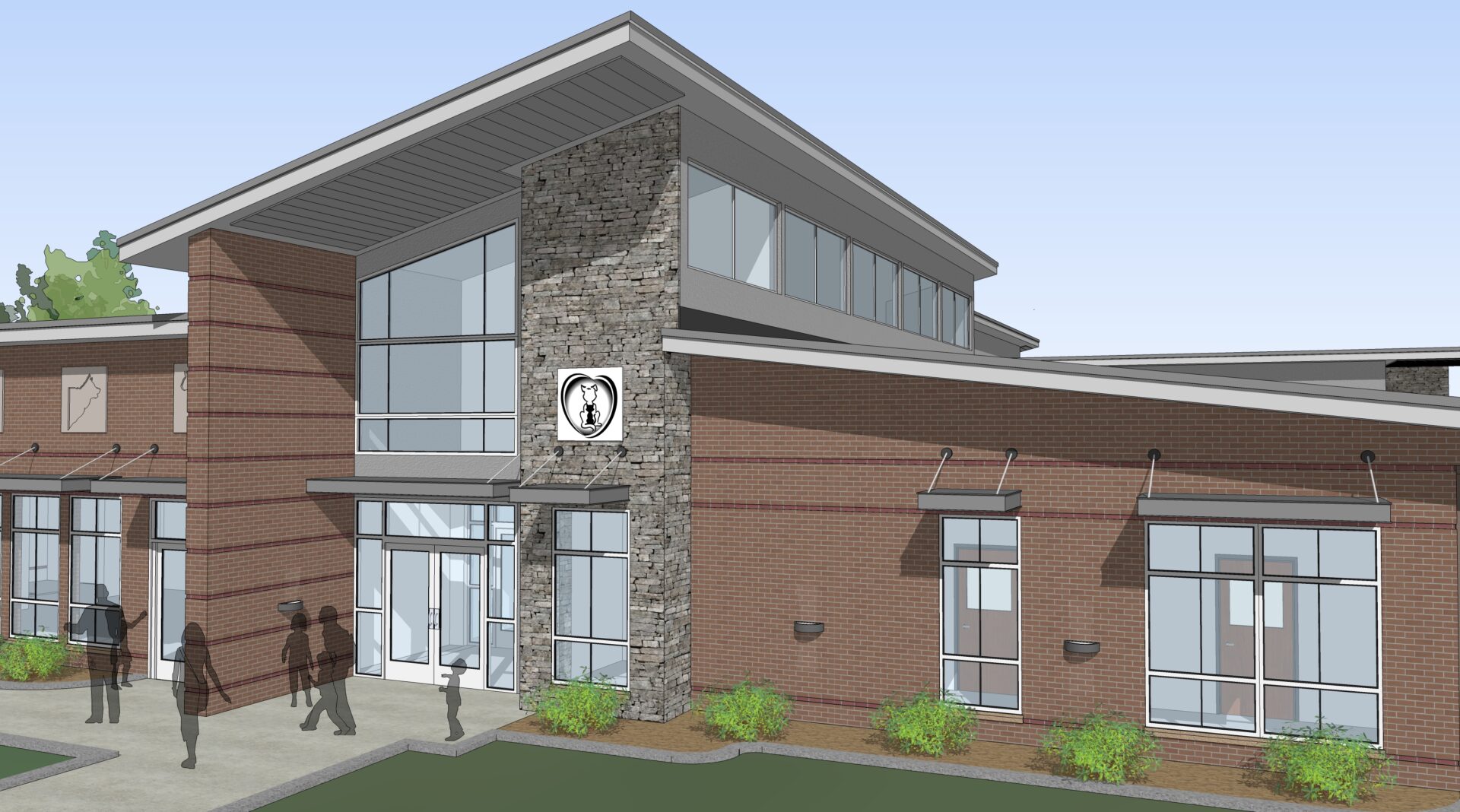 Friends of the Animals*
January 3, 2022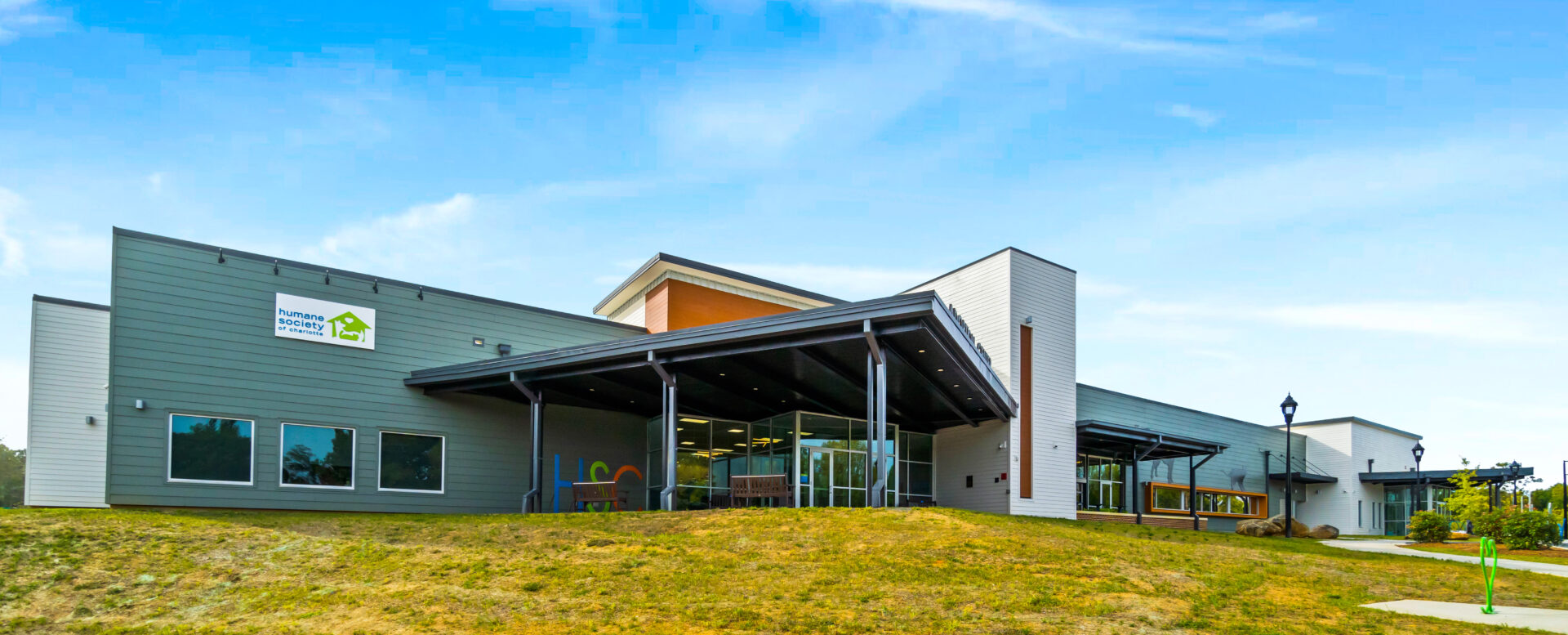 Humane Society of Charlotte
October 29, 2020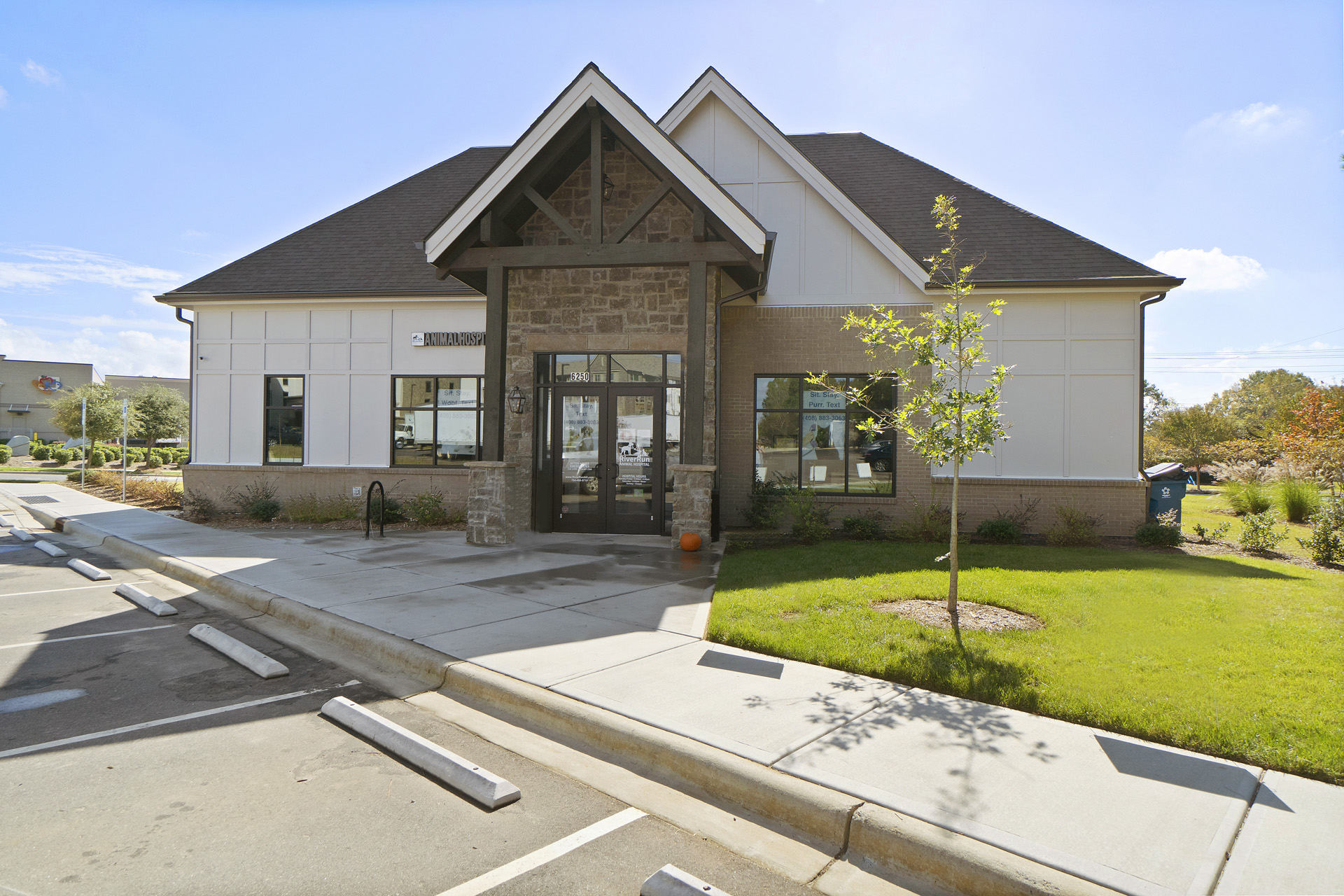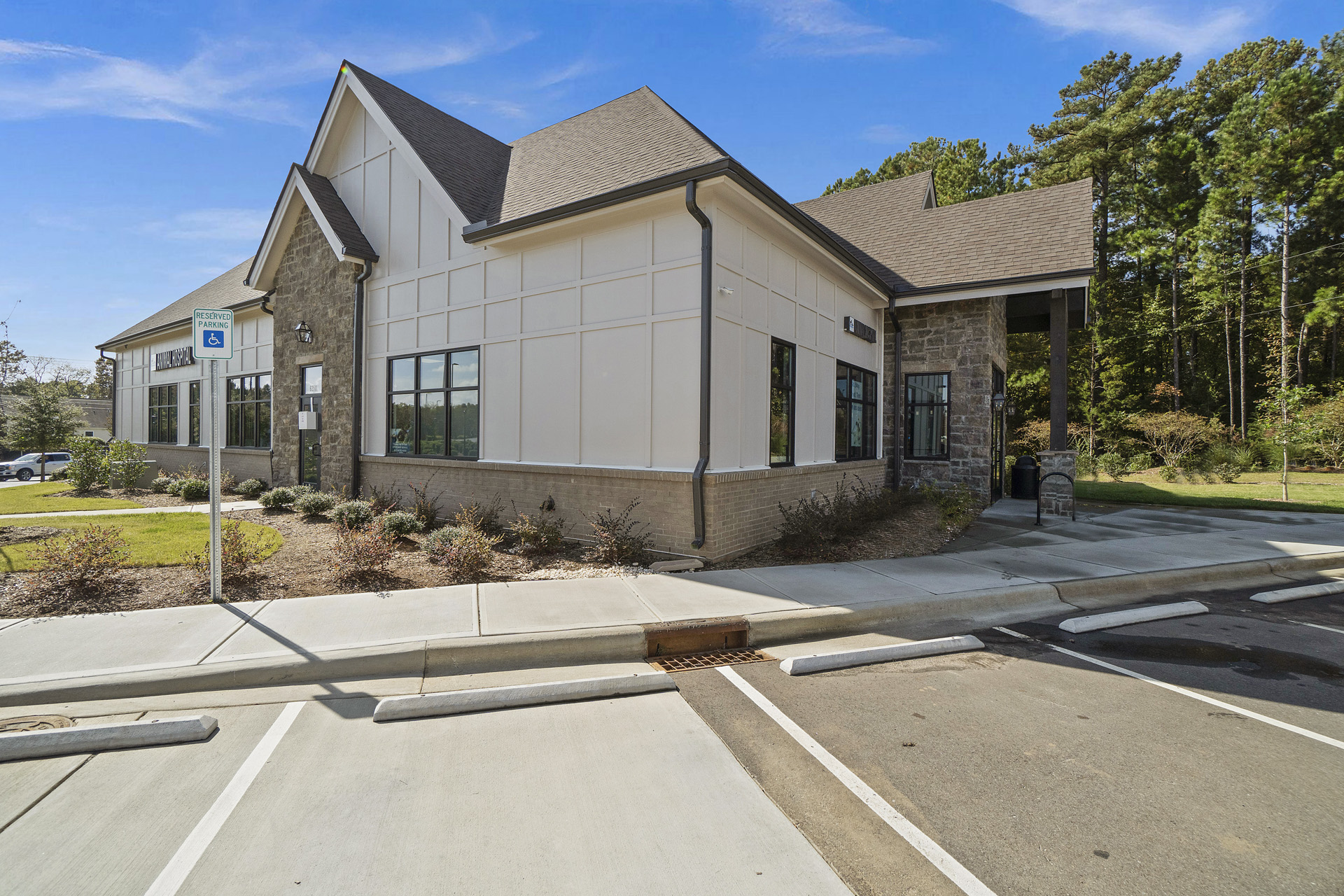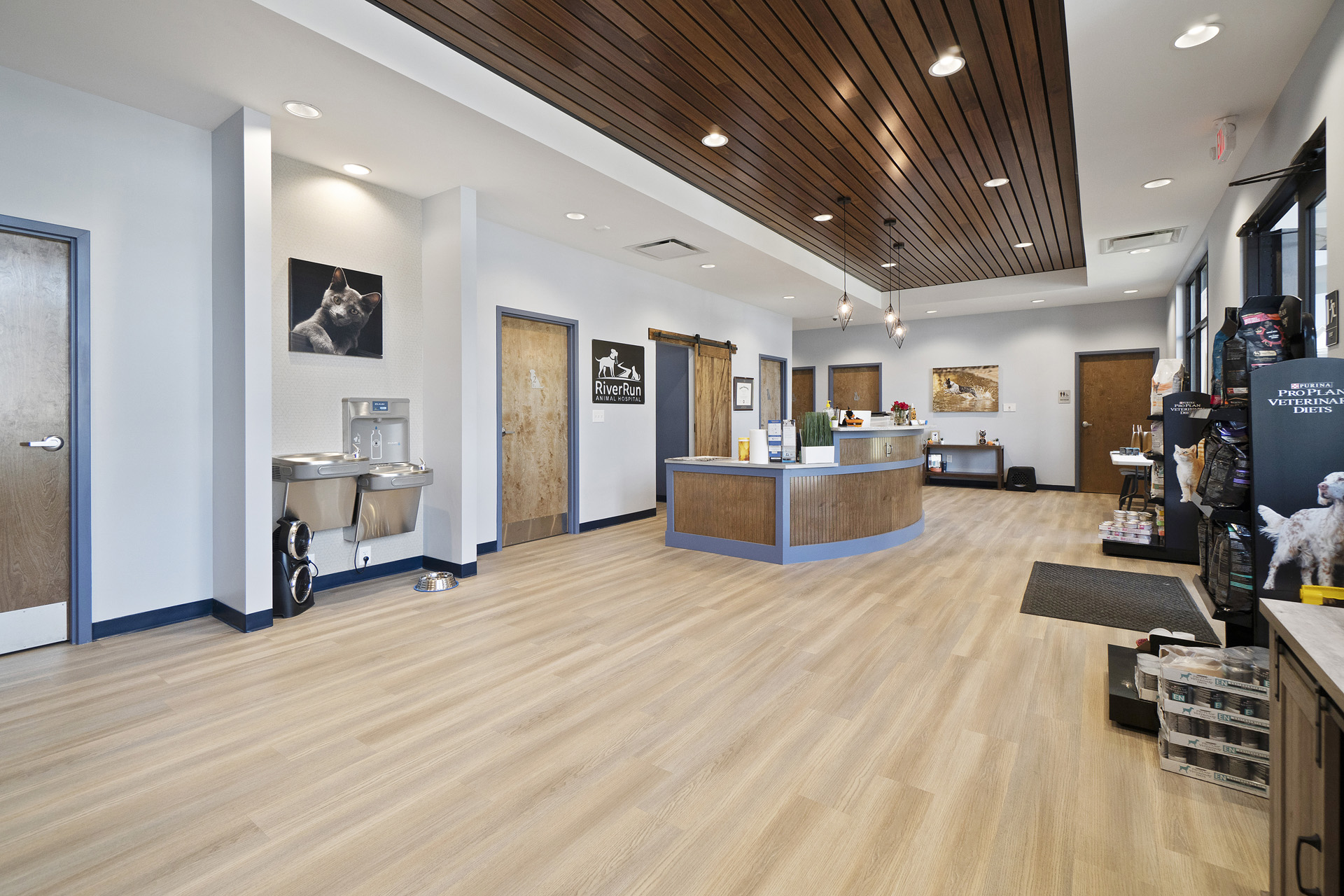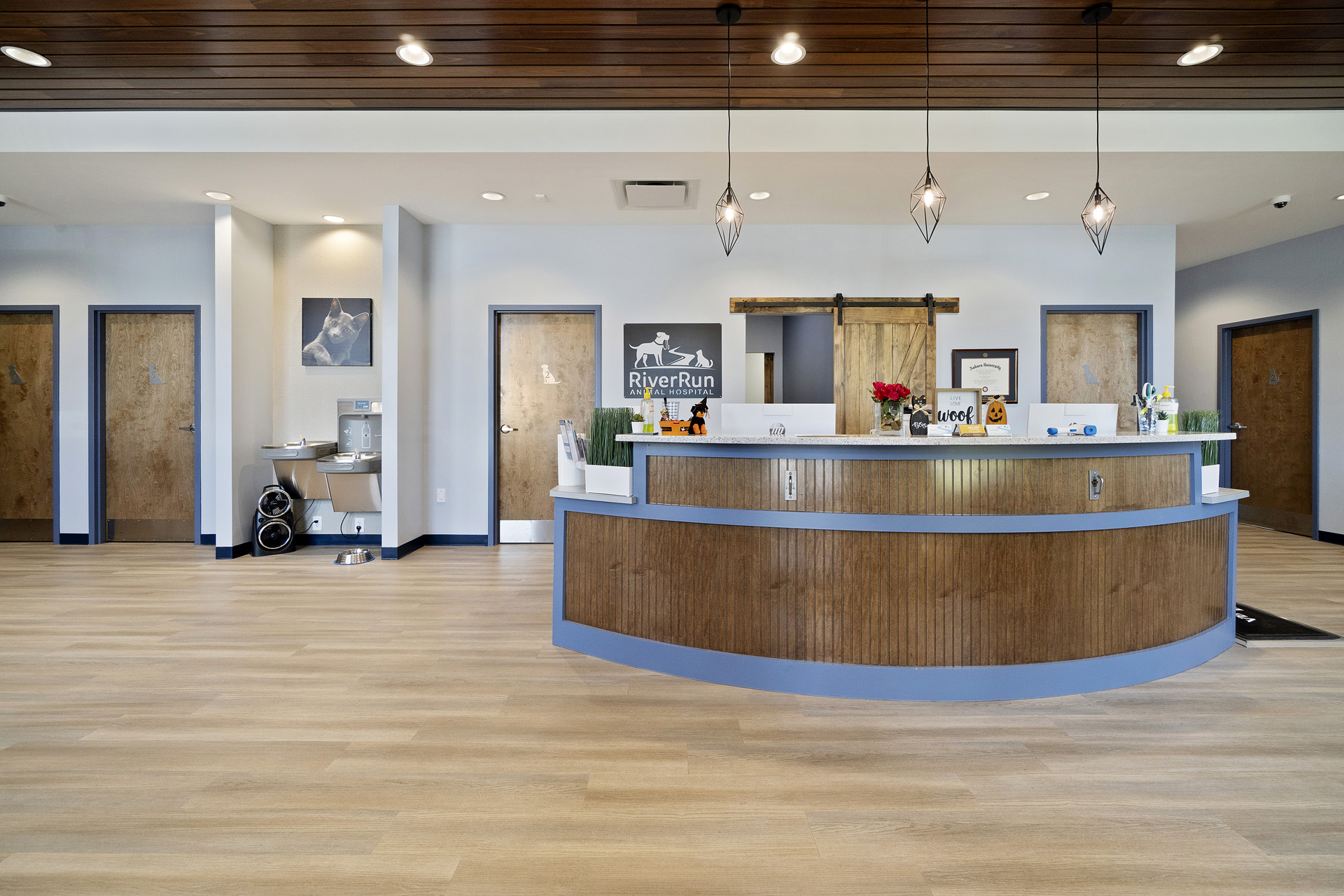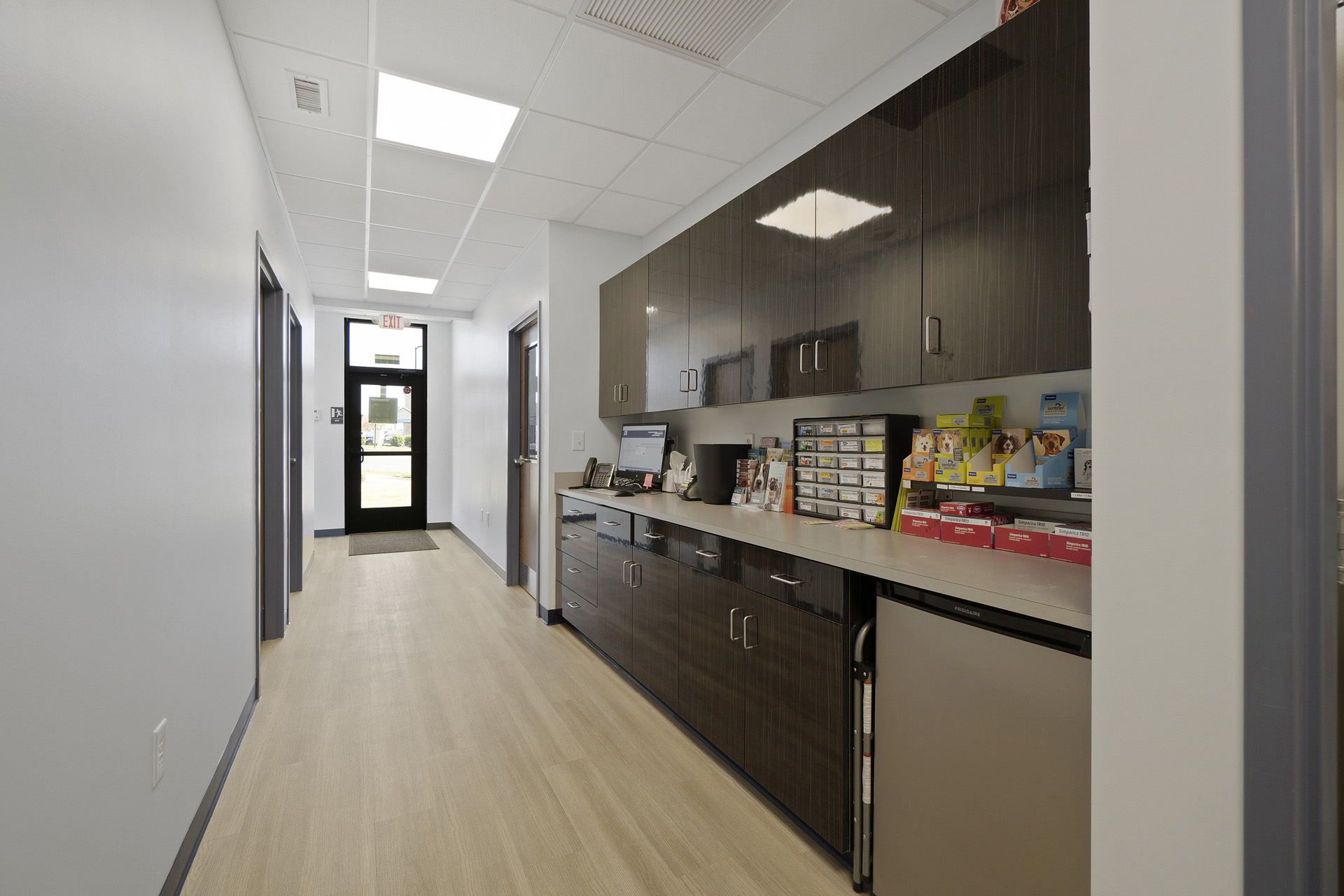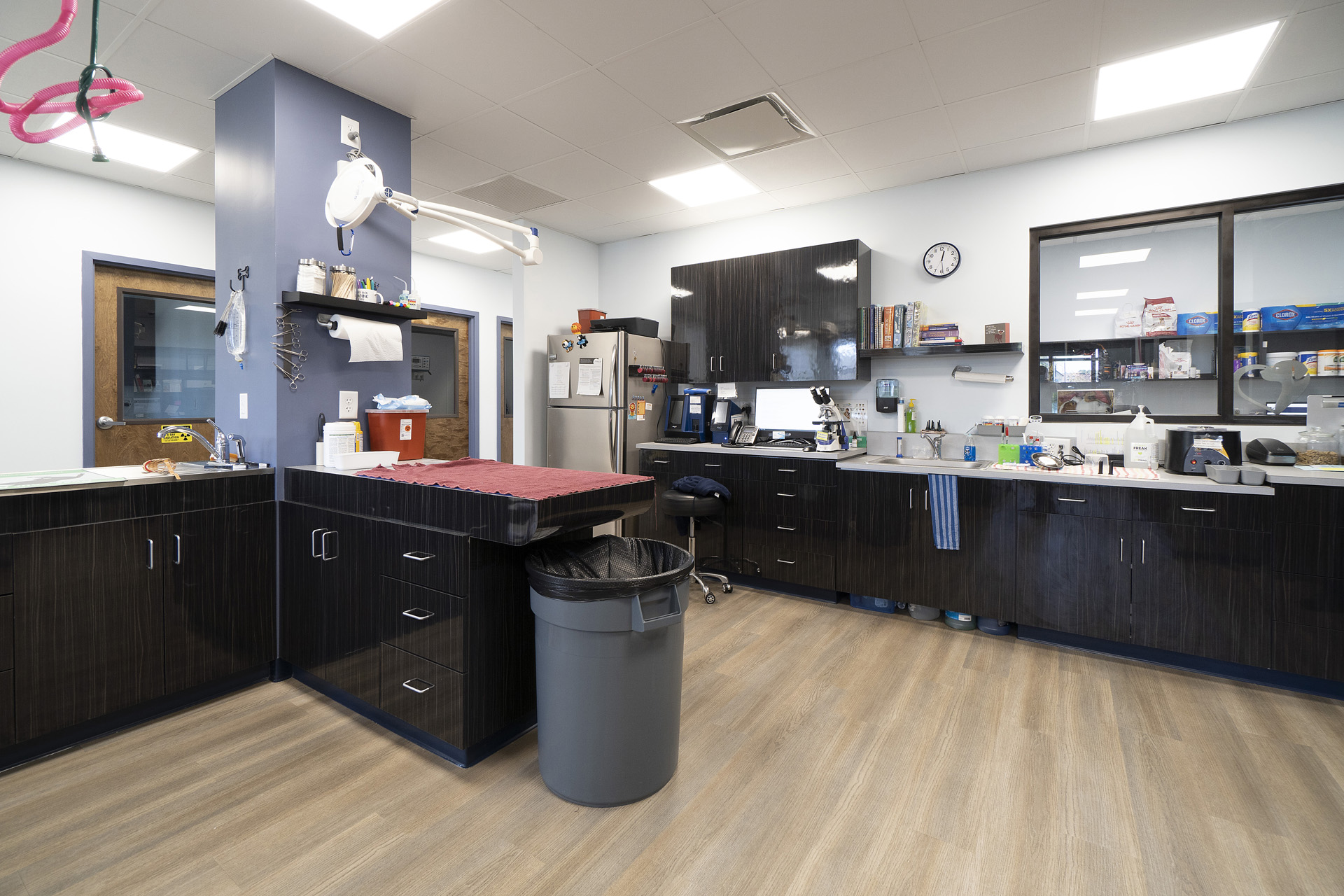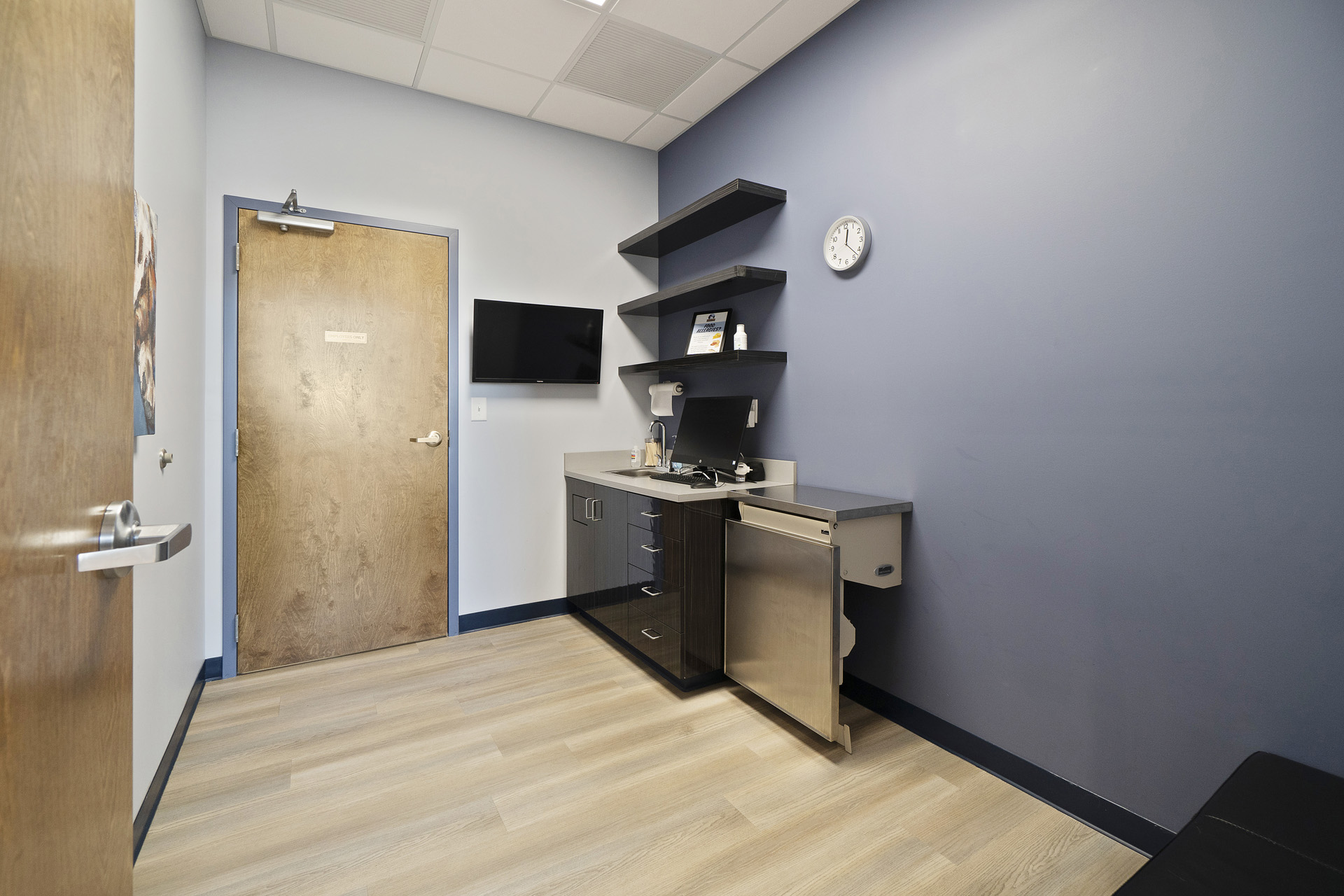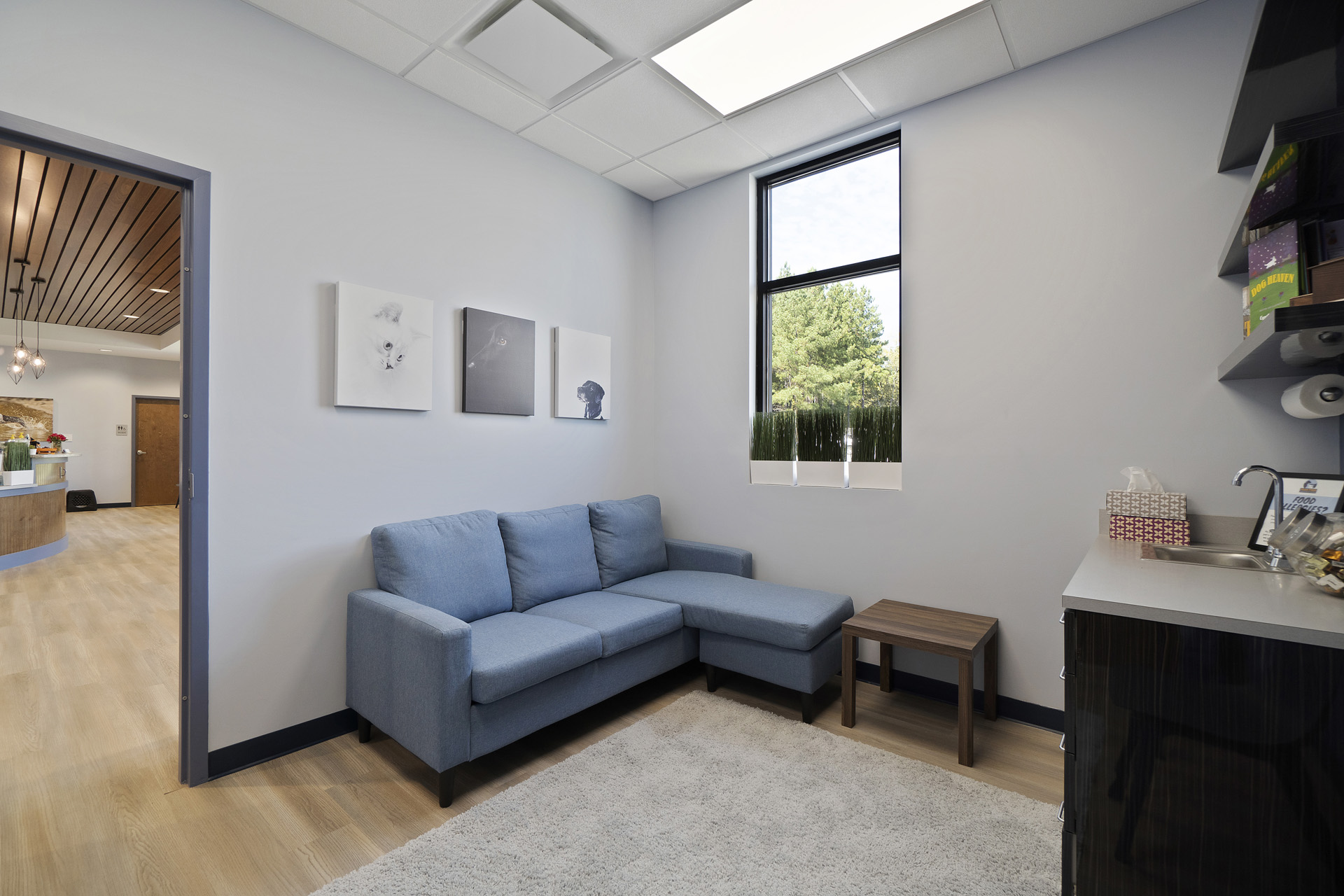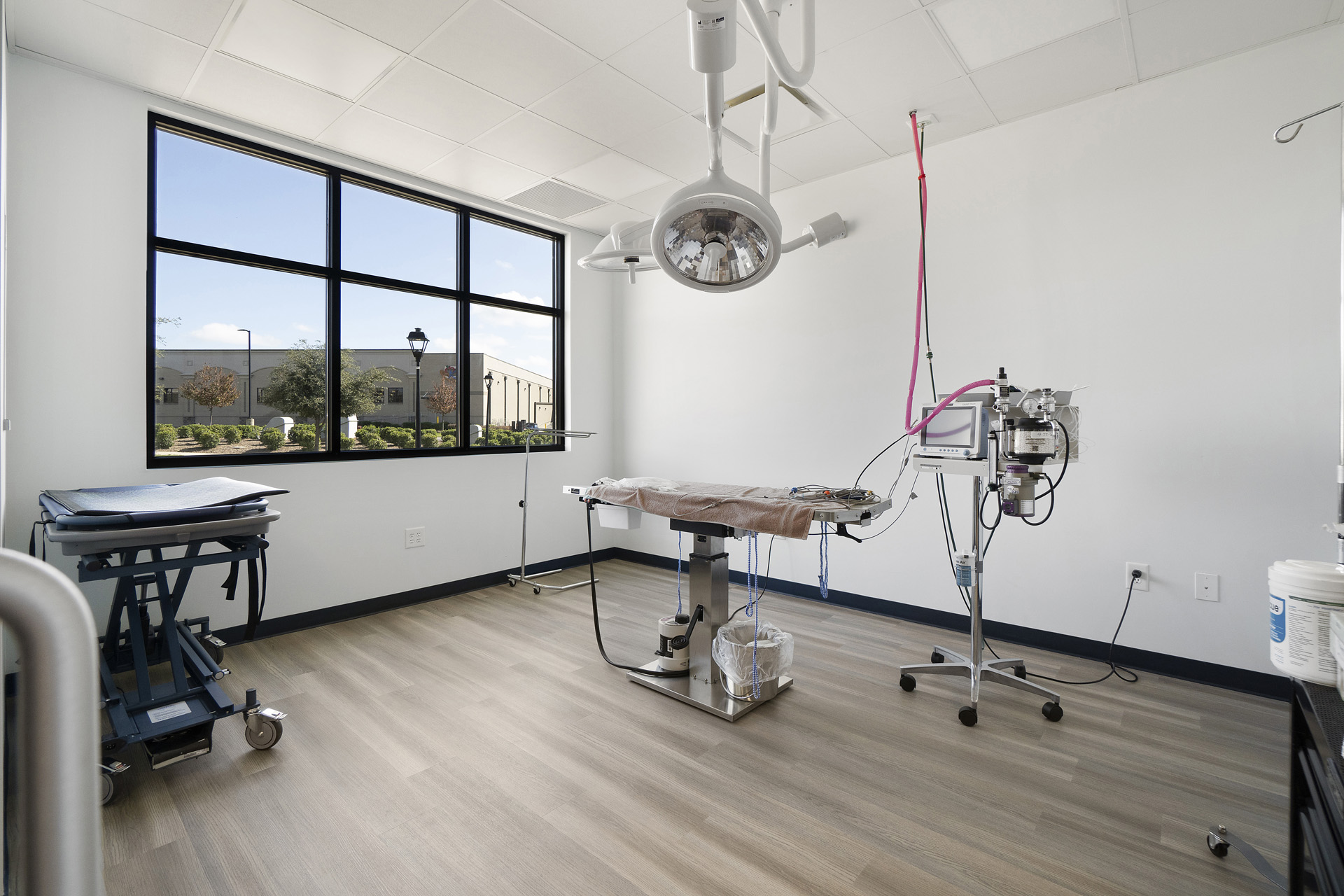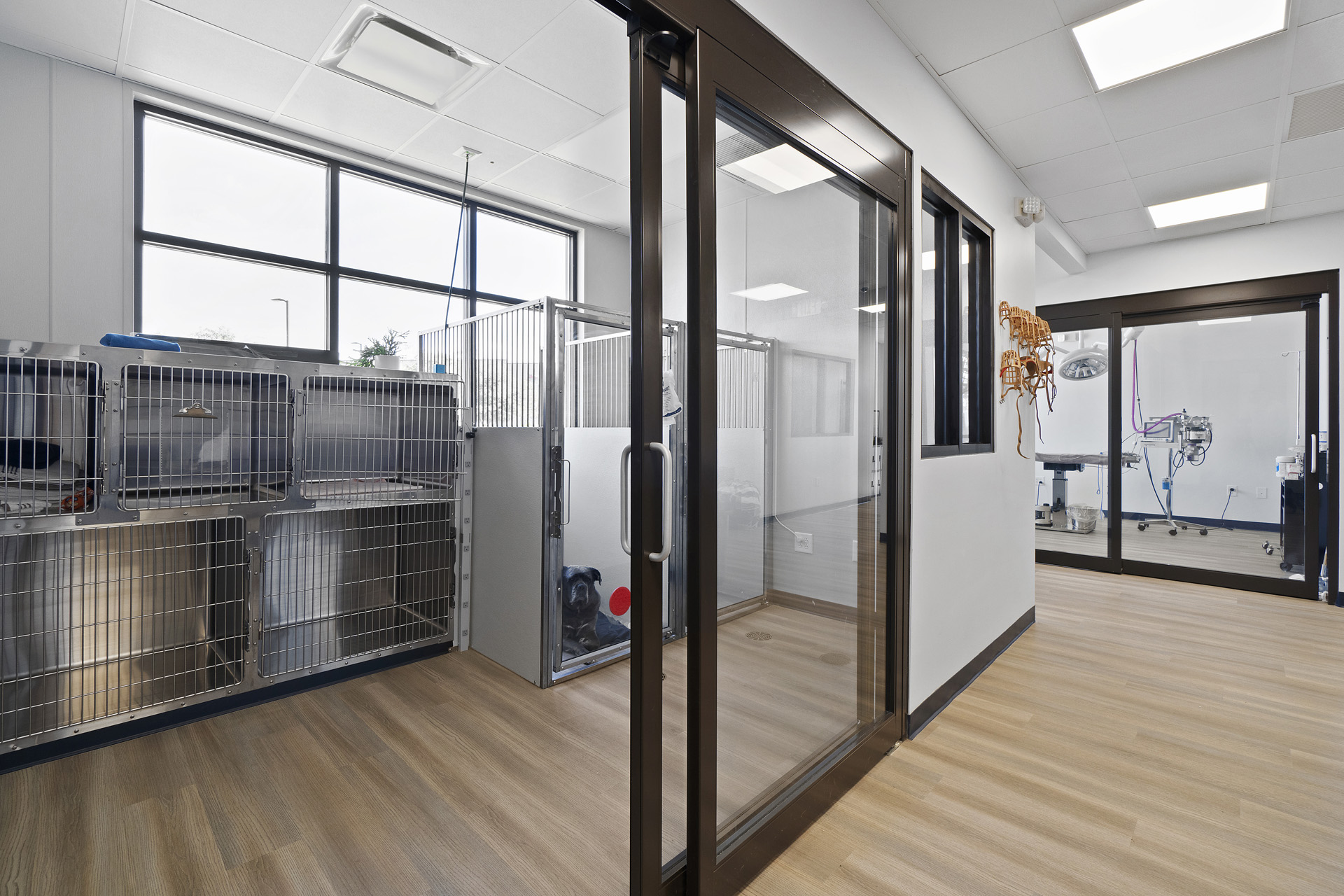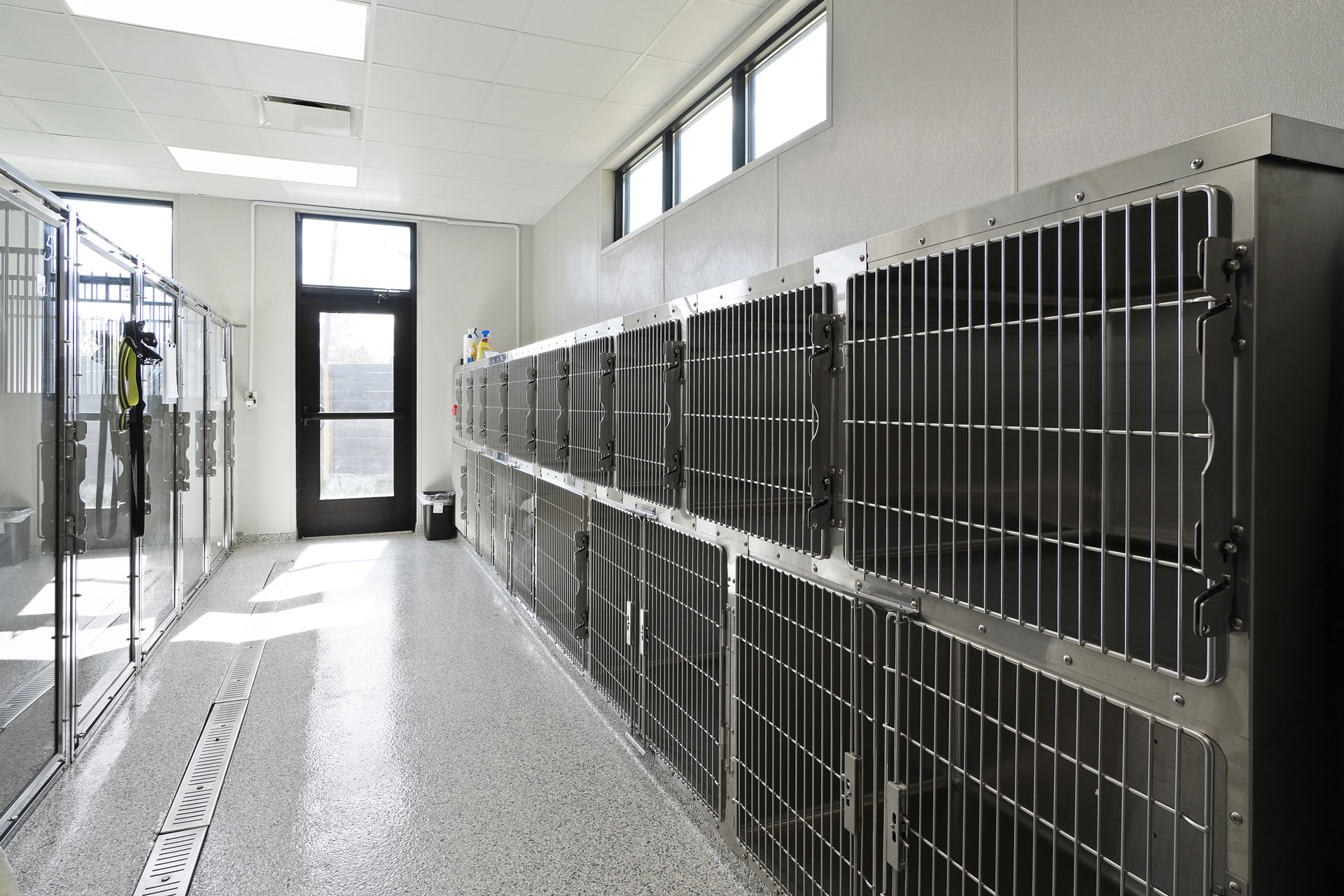 Client:
River Run Animal Hospital
Completed:
2020
The doctors at River Run Animal Hospital contacted us to design a new veterinary hospital in a planned urban development. The practice needed a fear free practice with 7 exam rooms designed to AAHA standards on a prime corner property which was zoned for a 5,000 square foot commercial building. The hospital requirements also included separate cat and dog waiting areas, two separate cat only exam rooms, a dental suite, a surgery suite with two tables and a four table treatment room. Separate dog and cat wards were provided for boarding.
Our solution met all requirements with the addition of generous spaces for the function and flow of the remainder of the hospital. The planned unit development had strict architectural guidelines including character and amount of windows on the exterior of the building. This requirement for the amount of glass on the exterior, while adding to the cost of the project, allows generous amounts of daylight into the treatment space which all employees and clients enjoy. River Run Animal Hospital opened in 2019.